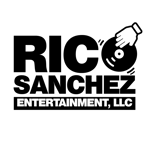 Crafting Unforgettable Fun: Your Dream Wedding Experience
We specialize in creating unforgettable and fun weddings that reflect the unique personalities and desires of each couple. From whimsical themes and lively entertainment to interactive games and vibrant decorations, we infuse every aspect of your special day with joy and excitement. Our dedicated team of experienced professionals will work closely with you to bring your dream wedding to life, ensuring that you and your guests have an incredibly fun and memorable celebration that you'll cherish for a lifetime.
Elevate Your Event with Perfect Sound
Experience flawless audio excellence at your private event with our exceptional sound solutions. Whether it's a wedding, corporate gathering, or any special occasion, we guarantee crystal-clear sound quality that sets the perfect ambiance for your guests. Our team of audio experts ensures that every note, speech, and moment is heard with absolute clarity, making your event an unforgettable auditory delight. Trust us to deliver the perfect sound that elevates your private event to the next level.
Setting the Ideal Tone for Your Corporate Gathering
At our event planning service, we excel in curating the perfect ambiance for your corporate gatherings. Whether it's a conference, team-building event, or a business meeting, we understand the importance of the right atmosphere. From elegant decor and seamless logistics to tailored audio-visual experiences, we ensure that every element contributes to the ideal vibe. Our attention to detail and dedication to your event's success guarantee that your corporate gathering will have the perfect setting to inspire, engage, and impress your attendees.